How It Works: Expert Witness Services & More
Our skilled case managers are highly specialized and have years of experience in their respective fields. They use proven methodologies to get you experts in thousands of specialties and subspecialties. They work closely with you to ensure you get the right experts quickly, saving you time and money.
After identifying the best experts for your case, our team will connect you with the leading candidates before you make a final decision. There is only a fee if you decide to retain one of our experts. If you decide not to retain, there is no cost.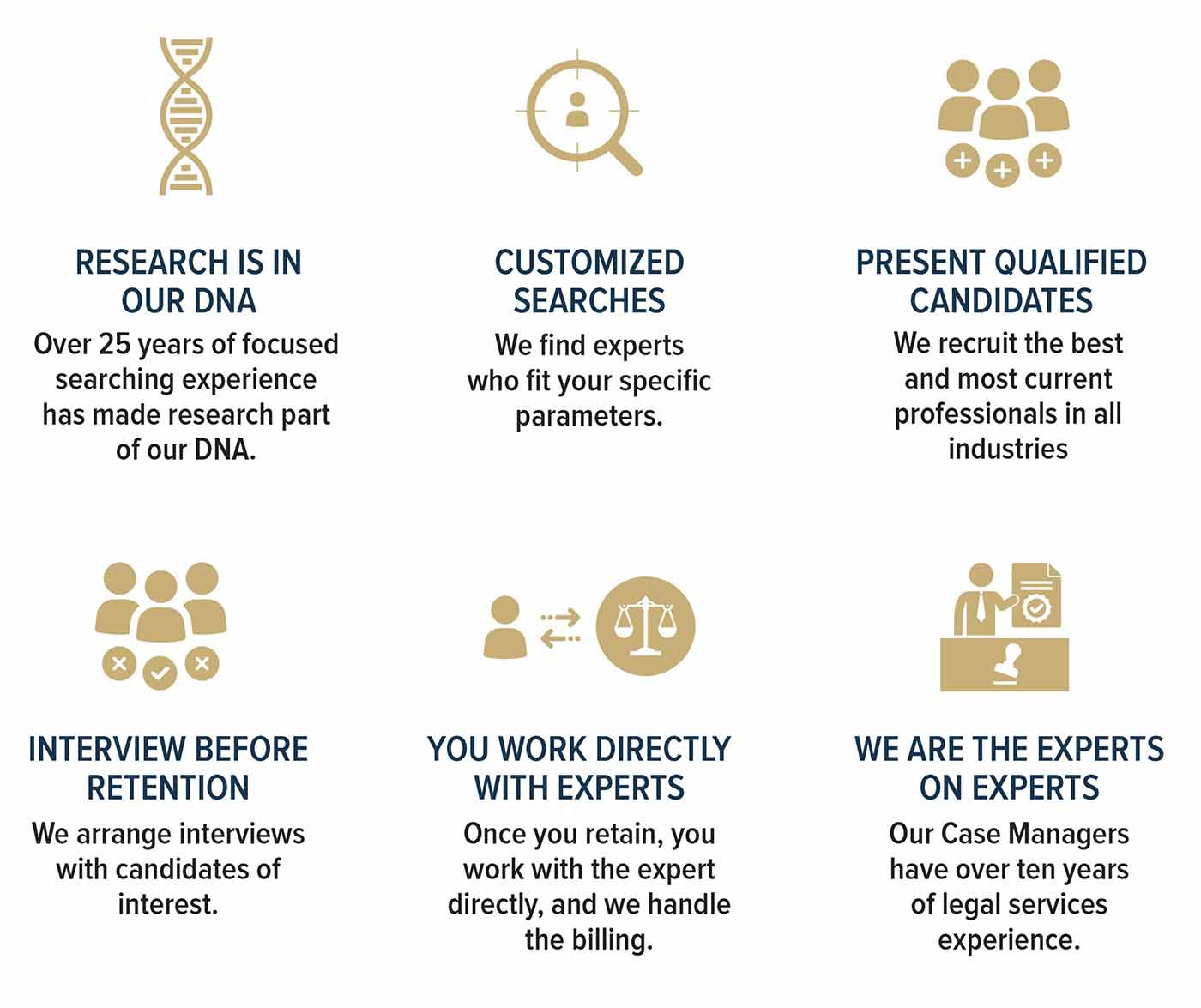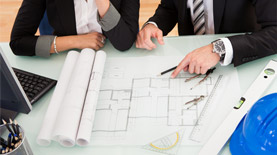 Engaging Expert Witnesses℠
HOW WE SEARCH
Our experienced case managers work closely with you to understand the facts of your case and determine what credentials your expert witness will require. Then they conduct an exhaustive search in legal information, literature, and public and private databases based on your specific expert-witness needs.
WHAT WE DELIVER
We leverage our network and relationships to provide you with qualified candidates for your review.
FEE STRUCTURE
There's no charge for working with our case managers to locate an expert.
Our fee is only paid once you choose to work with one of the experts we present.